80% Soy And Two Other Wax Blends
We hand pour all of our candles and wax melts. Made of 80% soy wax which burns cleanly and is eco-friendly. Our soy wax is grown in the USA.
Scents:
Baked Apple, Blueberry, Macintosh, Black Cherry, Peach, Pumpkin, Gingerbread, Pine, Pecan, and Pumpkin Pecan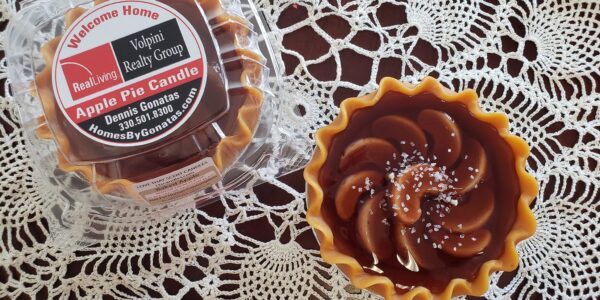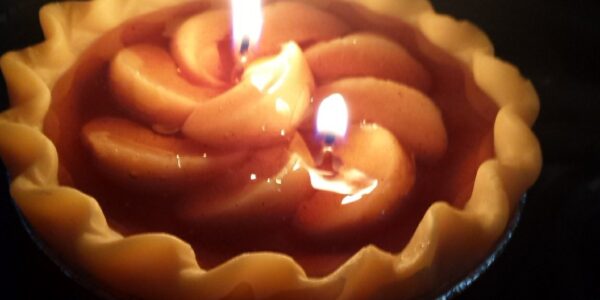 Why Soy?
It's a vegetable wax
Soy wax is a vegetable wax made from the oil of soybeans. After harvesting, the beans are cleaned, cracked, de-hulled, and rolled into flakes. The oil is then extracted from the flakes and hydrogenated.
Completely Renewable
Soy's greatest advantage is that it is completely renewable. While the global reserves of oil shrink and parafiin prices increase, the only limit to the soy supply is how much we choose to grow.
Burn cleanly and slowly
In addition to being eco-friendly, renewable, American-grown, sustainable, carbon neutral, our well-made soy candles will burn cleanly and slowly, much to your DELIGHT!
Absolutely love my new candle! Its so pretty I don't even want to light it but I will! Would totally recommend just off the smell alone Will be buying a few more in different scents very soon!
We get a lot of positive feedback of gift giving experiences at Born Again Gifts & New Creations, Denver N.C. Great gift to carry in our shop! Love That Scent, Awesome candles!
I love them so much, that I've been helping Denise sell them for a year and a half!! They actually sell themselves because not only are they beautiful, they smell amazing!!!